Hello and Welcome to the HOME of CALICURE
The CALICURE was invented for one simple reason...to PREVENT calluses from rips and tears. As a new Crossfitter, I quickly realized the importance of proper hand care. With 20+ years experience as a Medical Surgical nurse, I have witnessed first hand all sorts of wounds and treatment options. However, using sizzors, razors or your teeth are NOT the proper tools to use on your hands.
You NEED a SAFE and SIMPLE tool to properly manage your calluses thus PREVENTING RIPS while REDUCING risk for infection and cross-contamination.
The CALICURE hand file allows you to SAFELY remove excess skin build up (aka your calluses) without removing too much (finding that sweet spot!) leaving behind HEALTHY SMOOTH hands.
The CALICURE is presently being used by everyday Crossfitters to Games Level Athletes, Coaches, Olympic Gymnasts, Olympic Lifters, Ultra Runners, Golf and Tennis Players, Rock Climbers, Bodybuilders, Powerlifters, Strongmen and Strongwomen Worldwide!
WE GUARNTEE RESULTS STATED OR 100% MONEY BACK!!!

Put Your Trust In Our Hands.
Chris Vignaud, RN, BSN CF-L2
CALICURE, LLC
Founder and CCO (Chief Callus Officer)
**FREE SHIPPING ON ALL DOMESTIC ORDERS ABOVE $30.00**
Testimonials
We absolutely love this product! My wife and I use the CALICURE hand file weekly and we haven't ripped since we started.

A product that really works, no questions.

Dr. Matt & Lynn G.
I was given a CALICURE for a Christmas gift. I highly recommend this product for your gym bag.

5 STARS!!!

#bestgiftever

Val C. CF-L2
I love this amazing tool! NO RIPS AT ALL!!!

Packed it for my new coaching gig in Dubai. Never leave home without it!

John L. CF-L2
LOVE MINE!!! I had another hand care tool and the CALICURE just works so much better. You are able to get into the hard to reach places and really work on the tough spots. Highly recommend, you wont be disappointed.

5 STARS!!!

EMOM Box
5 STARS!!! Thanks CALICURE!

Sonia A.
My husband and I got 2 for a present when we joined CrossFit. I had no idea what a gem!!! It has saved my hands so much. I work with my hands doing massage and soft tissue all day so I can't have bad callouses!

This has been life saving.

5 STARS!!! Amazing product!

Nicole W. PT
This is legit! Athletes at Mikes Gym use it daily for hand care.

#geezerapproved

Coach Mike B. (Crossfit Weightlifting)
I've been using the CALICURE hand file for quite some time now. I love this product. Hands are smooth and rip free.

Rich F. (4X Crossfit Games Winner)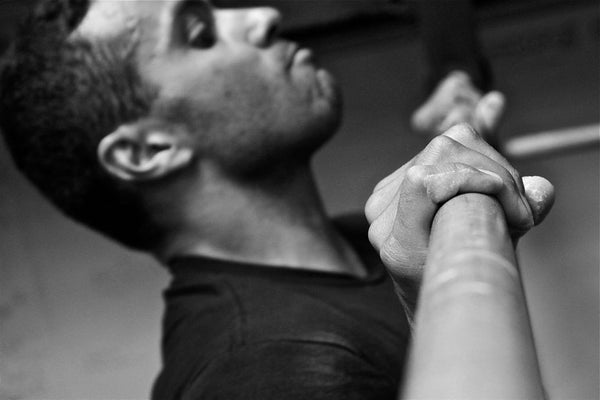 Never Rip Again
*Guaranteed to work or 100% money back. Use as directed.